Chen Zhou
Investment Director,
San Jose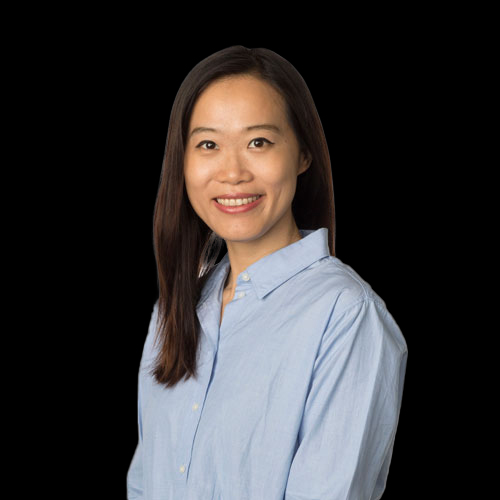 "For startups, having Samsung's endorsement and being part of Samsung's extensive ecosystem adds tremendous value."
Chen Zhou
Investment Director,
San Jose
Chen Zhou is an investment director for the Samsung Catalyst Fund, Samsung Electronics' multi-stage venture capital fund investing in deep-tech infrastructure and data-enabled platforms.  Chen focuses on investments in deep learning/AI, smart machines, Internet of Things, cloud infrastructure and device-level technologies.
Prior to joining Samsung, she was a marketing manager at Affymetrix (acquired by Thermo Fisher Scientific in 2016). Chen was also on the investment teams at Aphelion Capital in San Francisco, Northern Light Venture Capital in Beijing and Healthbox in Chicago. Earlier in her career, she worked in the TMT investment banking group at Barclays Capital.
In 2020, Chen made the Global Corporate Venturing list of Top 50 Rising Stars, which recognizes the industry's top 1% of investors chosen from 2,000 corporate venturing units.
Chen holds an MBA from the Kellogg School of Management at Northwestern University and a B.A. in Applied Math and Economics from Colby College.
QA
What book would you recommend to an entrepreneur?
High Output Management by Andy Grove is a classic management book.
What makes Samsung Catalyst a great partner?
We are here to help when you need us the most.
Who has been the most influential person in your life, and why?
My mom—a super-strong woman in a small body.
If you could be a superhero, who would you want to be?
Katniss Everdeen.