Hamid Rategh
Venture Technology Director,
San Jose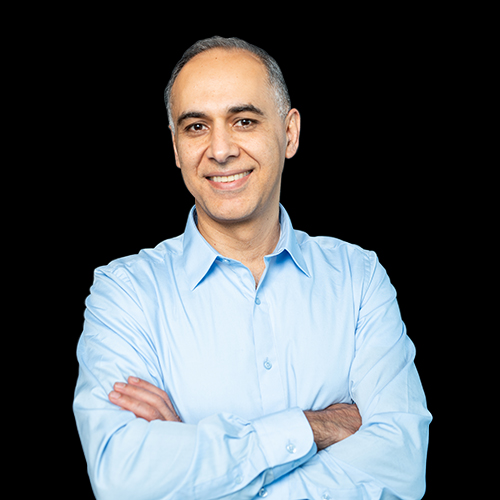 "Passionate about enabling entrepreneurs to build disruptive products and successful companies."
Hamid Rategh
Venture Technology Director,
San Jose
Hamid Rategh is a Venture Technology Director at the Samsung Catalyst Fund, Samsung Electronics' evergreen multi-stage venture capital fund that invests in deep-tech infrastructure and data-enabled platforms. Investments span across multiple domains including data center and cloud, artificial intelligence, networking and 5G, automotive, sensors, quantum computing and beyond.
Hamid was the co-founder of Tavanza and held executive and leadership roles in a range of startups and public companies developing products in wireless communication, copper and optical interconnects, memory interface, and Biotechnology. Prior to joining Samsung Catalyst Fund, Hamid was Senior Vice President of Engineering at Genapsys, developing a DNA sequencing platform. Before that Hamid held several leadership roles at Inphi.
Hamid holds a Ph.D. in Electrical Engineering from Stanford University, an M.S. in Biomedical Engineering from Case Western Reserve University, and a B.S. in Electrical Engineering from Sharif University of Technology.