Rutie Adar
Investments & Innovation Sr. Director,
Israel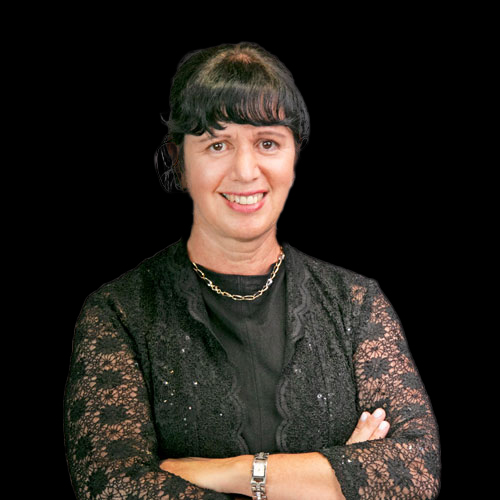 "We use our extended network, both within Samsung and externally, to create meaningful collaborations."
Rutie Adar
Investments & Innovation Sr. Director,
Israel
Rutie Adar is the main focal point in Israel for startups, mature companies and academia to explore potential collaborations with Samsung's deep-tech platforms. In addition, she has been creating deal flow of the most promising ideas for potential investments into deep-tech startups by the Samsung Catalyst Fund.
Rutie has been working in the consumer semiconductors industry during the past 32 years. She started her career developing image processing and parallel processing algorithms. In the past 25 years, Rutie held various managerial positions in marketing, strategy, planning, business development and investments. She joined Samsung in 2010 for technology sourcing for Samsung Semiconductors. In 2013, Rutie founded and headed Samsung's Strategy & Innovation Center in Israel.
She has B.S. and M.S. in mathematics and computer science from the Hebrew University Jerusalem and MBA from Tel Aviv University.
Rutie has passion for studying and has B.A. in political science and international affairs and M.A. in political communications from Tel Aviv University, altogether reaching a total of five academic degrees in both science and humanities.
QA
What makes Samsung Catalyst a great partner?
If you want to make an impact with your technology and products, providing a better life for the masses and solving a major need, partnering with Samsung is your ultimate platform. No other company has the breadth of products and width of worldwide reach. Samsung Catalyst fund is our vehicle for achieving this goal together.
What do you like to do outside of work?
Academic studies. I earned five academic degrees in broad range of domains that address both science and humanities, where I have true passion.
What do you like most about working at Samsung?
Every day I learn something new. Every week I meet a startup that excites me with its amazing idea. Every year I feel empowerment and personal growth.
What key phrase, motto or quotation motivates you?
Carpe Diem (seize the day).