Samsung Catalyst Fund's Global Team Expands to North America's East Coast

How do you best pursue global innovation given that the venture capital business is fundamentally a local business, driven by deep personal relationships and reputation as much as by technology advancements?
At Samsung Catalyst Fund, we see data as the new oil, transforming even the most traditional industries globally just as oil did 100 years ago. Today, data-oriented innovation is happening wherever innovation is needed, meaning Silicon Valley no longer has a monopoly on disruptive startups. We want to focus our efforts—and position our offices and team members—in geographic locations with the highest concentrations of talent, ideas, capital, and transformational opportunities. In the past couple of years, we've extended our reach from our base in Silicon Valley to Tel Aviv and Paris.
Now, we're delighted to announce that we've added a new nexus for our Samsung Catalyst Fund business by opening an office in New York City. Headed by New Yorker Scott Levine, the new office will work with promising entrepreneurs throughout eastern North America, including the innovation centers of Boston, Toronto, Montreal, and District of Columbia/Northern Virginia, as well as New York itself.
Along with his deep relationships and expertise in the tech, digital media, and investment worlds, Scott is a serial entrepreneur who started his first company, which he successfully sold, while earning his Ph.D. in electrical engineering at Stanford University. He's held leadership roles in the digital media industry at companies including Time Warner and Sony, and for the past eight years he's been a respected venture capital investor in disruptive data-oriented companies.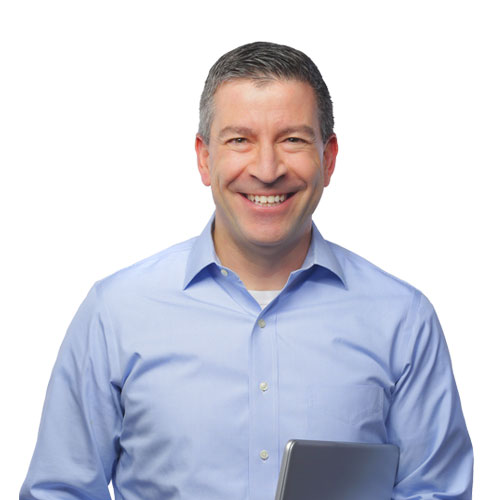 What to Expect from the Samsung Catalyst Fund East Coast Office
As described in an earlier blog post, Samsung Catalyst Fund operates as a kind of 'sherpa' for entrepreneurs' startup journeys. Helping startups succeed—while making sure the limelight is directed at them, not us—is core to our ethos and culture. Fortunately, as managing director for our East Coast office, Scott Levine shares a similar perspective and ethos, and he's committed to integrating the new office's operations into the way we do things.
As a place for venture capital, New York City offers many advantages. It's the world's financial capital, as well as a vibrant center for media, advertising, fashion, and the arts with proximity to other East Coast tech and innovation hubs. Important academic institutions, including Columbia University, New York University, and Cornell University, call New York home. Many New York-based startups—such as MongoDB, DoubleClick, Kickstarter, Tumblr, WebMD, and WeWork—have achieved global scale and significant impact.
Having built a strong ecosystem for startups, New York has become the focal point of investments along the East Coast, which according to Bloomberg is second to only Silicon Valley as a venture capital center. By establishing an East Coast presence, we will be in place to meet and work with entrepreneurial and investment talent offering invaluable first-hand experience in how to leverage data and digital services to build lasting businesses.
A successful investor in the digital media market, Scott Levine has witnessed that space's early adoption of technology that transformed the entire industry. We expect other traditional industries centered on the East Coast, including healthcare, retail, and fintech, to undergo similar transformations.
Look for the Samsung Catalyst Fund New York office to become a steady resource for innovators and entrepreneurs throughout the East Coast who want to harness the world's largest technology platform—Samsung—as well as the technical expertise, connections, and business acumen of Samsung Catalyst Fund and the entire Samsung ecosystem.
Also look for us to forge partnerships with other investors on the East Coast. Part of our role as sherpas and guides for the startup journey is the knowledge that we can't succeed alone.
We are very excited about our new Samsung Catalyst Fund office and its potential to accelerate our ultimate goal: Invest in and nurture innovative technologies and business models that can, in collaboration with Samsung, help improve the lives of people worldwide, every day.
You'll find our new office in Samsung 837, a flagship Samsung experience center located in Manhattan's Meatpacking District. Designed as a place where culture and technology come together, Samsung 837 showcases the best of Samsung. Now, that also includes Samsung Catalyst Fund.