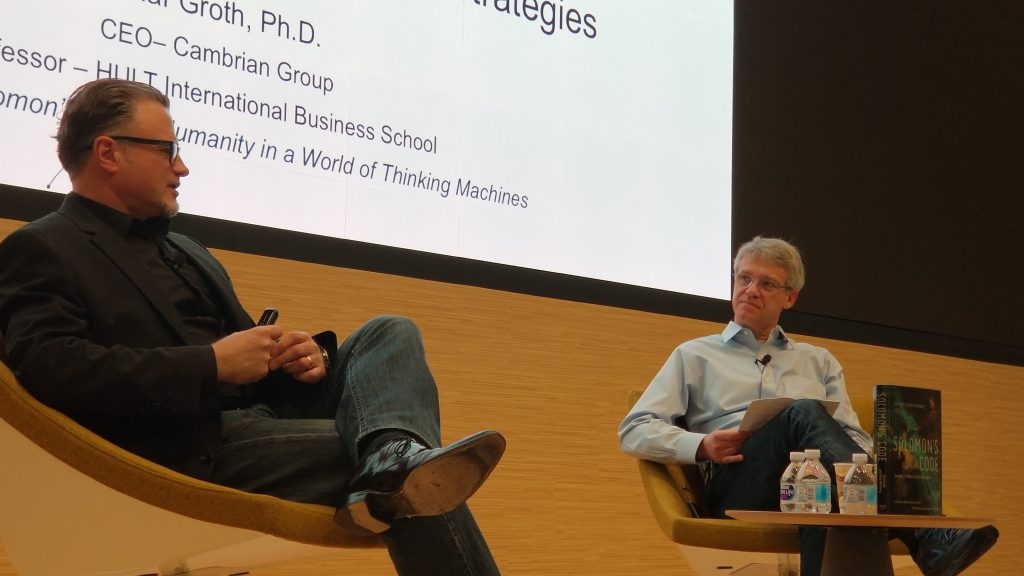 The Samsung Forum is a weekly speaker series hosted by Samsung Strategy and Innovation Center. In this series, prominent speakers address topics around technology, innovation, academic research, social impact and global challenges across various industries and fields. The goal of the Samsung Forum is to educate, spread awareness, spark innovation and drive action among the Samsung community and beyond. Prior presenters have included CEOs and other C-level executives, entrepreneurs, venture capitalists, university professors, industry experts, authors, athletes, journalists, philanthropists and government officials.
In 2018, Samsung hosted 60 talks with over 10,000 people attending. A few of the 2018 speakers included Nigel Toon, co-founder and CEO at Graphcore, Fons Rademakers, Chief Research Officer at CERN Openlab, Jeremy Bailenson, Founding Director of Stanford's Virtual Human Interaction Lab and Liz Wiseman, New York Times bestselling author and executive advisor.
We've covered a wide range of topics, too: AI, robotics, autonomous driving, quantum computing, virtual reality, storage and cloud technologies, "Future Computing" hardware, RISC-V and many more.
If you're an entrepreneur, there are three talks we specifically recommend:
– Chris Cowart on "Exponential Thinking: A Perspective from inside Singularity University"
– Bruce Cleveland on "Re-engineering the Product Process", and
– Matt Watkinson on "The Grid: Business Decision Tool"
We also have several great presentations from entrepreneurs in the Samsung Forum library, from very early stage (Jara) to unicorn (Graphcore).
We are constantly searching for inspiring speakers to participate in the Samsung Forum. If you have a recommendation or would like to speak at the Samsung Forum, contact us at samsungforum@ssi.samsung.com.